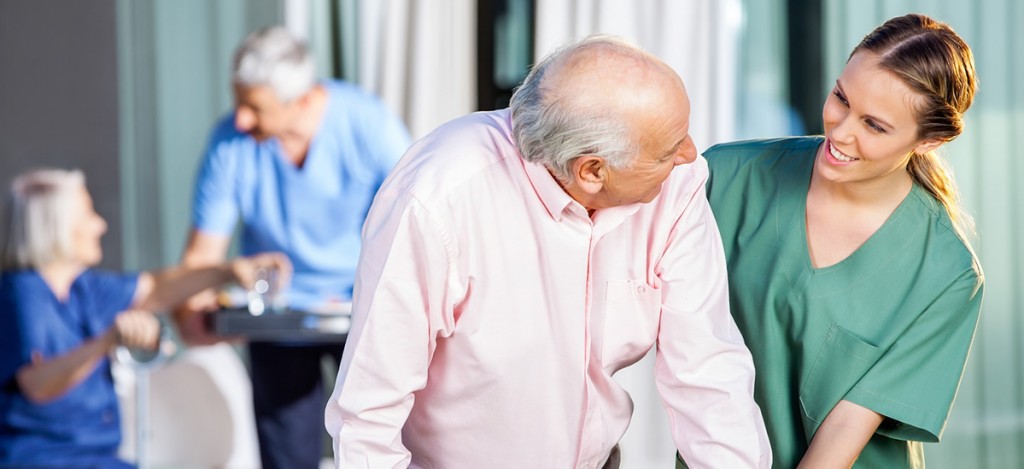 Personal Care:
Our 24 hour staffing ensures that personal assistance is always available and all rooms have a Care Call System.
Our Carers assist with all aspects of personal care and service. Care Plans are prepared after a consultation with the resident, family and carers –  family and carers and are reviewed on a monthly basis by key workers and the Manager to ensure that any changes to care are current and correct  and  person centred care is being delivered at all times."    
Resident Rooms:
The residents' private rooms are decorated and furnished to a high standard, some with en-suite facilities. There are single rooms and we provide companion rooms for those who wish to share.
We encourage residents to bring their own possessions to make them feel fully at home.
Meals:
Our experienced staff offer a wide variety of nutritionally balanced home-cooked meals. Menus are displayed in advance and we cater for all types of dietary needs. Meals are a leisurely experience so that our residents can eat at their own pace.
Our lovely dining room looks out onto the front patio where breakfast, lunch and tea are served. Some of our residents prefer afternoon tea in their rooms and this is catered for.
Entertainment:
There is plenty of entertainment provided by our enthusiastic staff to keep the mind and body active.
The Home has regular group activities such as games of bingo, board games, music and movement. Our residents enjoy our pamper days, with nails and hairdressing if required, once a week and we hold garden parties in the summer.
Our staff are always delighted to help with the continuance of residents' past times and hobbies, and also the learning of new ones.
Domestic Services:
Laundry duties and basic mending are included in the care home fees and all residents' rooms are cleaned and serviced daily.
Short Stays and Holidays:
The Home normally accommodates residents on a long-term basis, however, some residents may be accepted for short term respite care – this can include short stays or holidays.